15. Chili Open
Course Map
We changed the layout ever so slighty - new addition is hole 25 "Willy the Kid", a nice 166m long par 4 (or a mere 148m if you have the arm to go over the trees). As such the hole sequence after hole # 15 has been altered to accomodate this change.
27 holes Par 92 3144m
SSA (1000 rating) corresponds approx. a score of 82 (–10)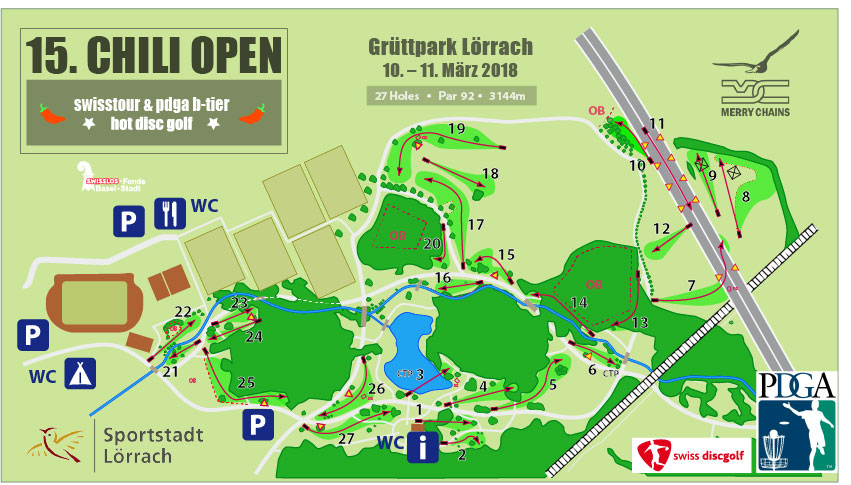 Download the course map as PDF here.