14. Chili Open
Course Map
The Par 2 hole is no more! Everybody hated hole 2, now it's longer and a real Par 3. And it has teeth. Again in the layout is Hole 10 Chinese Junk and Hole 25 The Game.
27 holes Par 91 3051m
SSA (1000 rating) corresponds approx. a score of 81 (–9)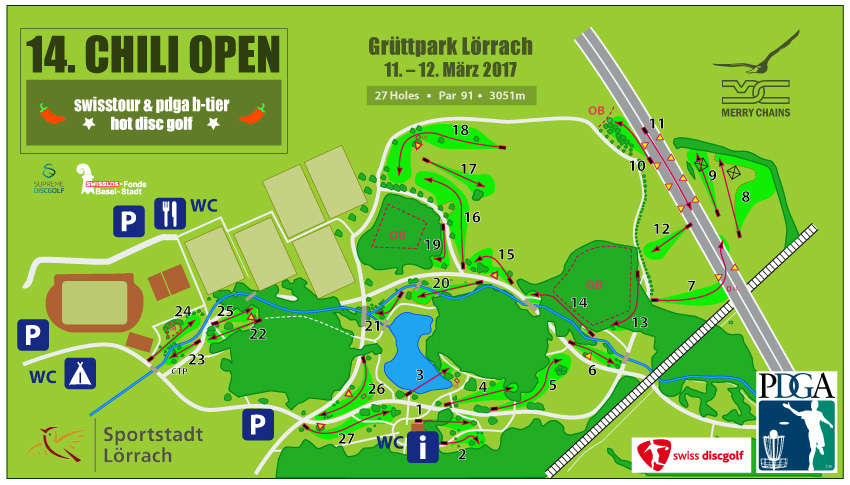 Download the course map as PDF.
A Caddybook with detailed hole descriptions can be downloaded here!